The Swiss purists were wrong: smartwatches aren't a fad. On the contrary, these tech-loaded timepieces have become a mainstay of the horological world (much to its initial chagrin), and more importantly, have been fully embraced by some of the oldest manufacturers this side of the Jura.
But with a wider choice comes deeper deliberation. What's the difference between a fully digital dial, and a 'smart optimised' analog? What features will actually aid your day-to-day? And which would be totally useless? To answer these questions, and more, we've picked through the best smartwatches on the market to suit your no doubt very busy, hectic and urbane lifestyle.
TAG HEUER Connected Modular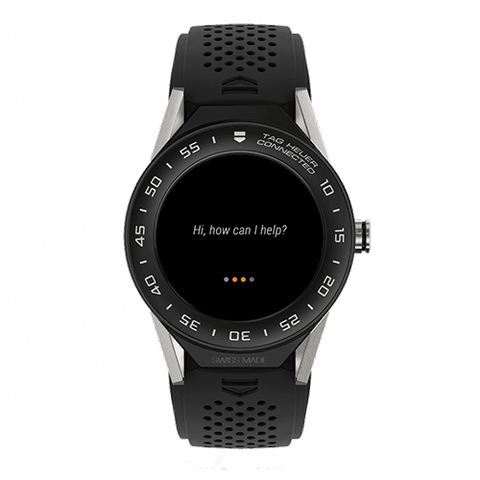 So you want a Swiss watch. But it's got to be smart. And it can't cost the world. A tall order, for sure, but one that can be fully covered by TAG Heuer's Connected.
As an enduring favourite, TAG Heuer has the wriggle room to be a little bit more youthful, and has thus packed a familiar model with all the touches of a modern smartwatch – just in the handsome shell of a Swiss made quartz.
Montblanc Summit Smartwatch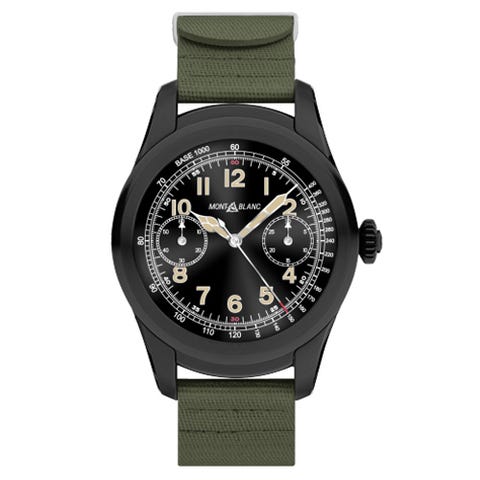 Wrestling conservative Swiss sentiments with the dot com cool kid is difficult, though not impossible. Just ask Montblanc: a storied European maison that released the Summit Smartwatch to praise from both sides of the aisle.
The watch itself has the appearance of Montblanc's mainline, yet hides some thoroughly modern touches underneath, namely full music download capabilities and super quick performance from a Qualcomm Snapdragon 2100 processor.
Samsung Gear Fit 2 Pro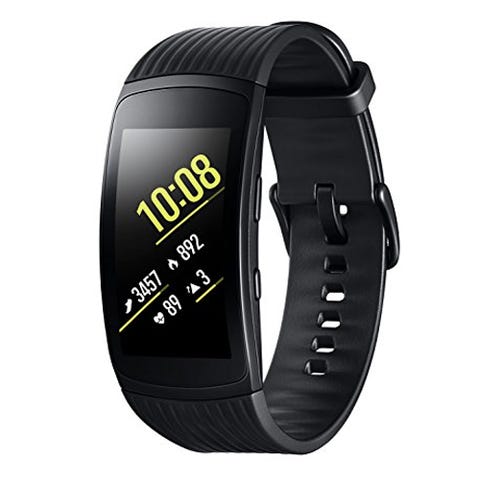 If you're serious about your gains, you should be serious about your performance. And luckily, that's something you can really crunch down into with the Samsung Gear Fit 2 Pro.
The watch automatically recognises and tracks any sort of fitness (which, thanks to an improved design, can now work underwater), with extensive calorie and diet trackers. Complete the look with bulging guns and preferably some Under Armour.
Breitling Exospace B55 Yachting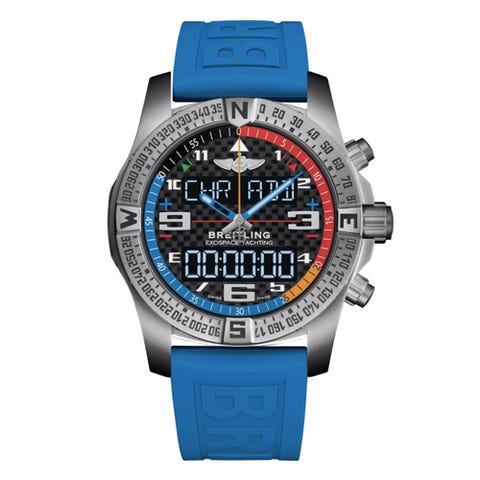 As with all things Breitling, the Exospace B55 Yachting – the brand's first connected chronograph – is very much for the would-be adventurer; the sort that prefers abseiling down a ravine to two weeks in Barbados.
No bad thing, of course, especially when you look at the features on offer: digital and perpetual calendar, up to seven independent daily alarms and full smartphone compatibility. You'll have to buy your own fedora and whip, though.
Skagen Falster 2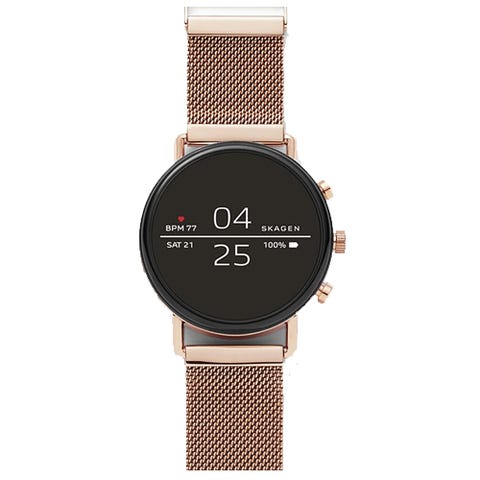 Google is very helpful, and even more so when it's strapped to your wrist. Which is why Skagen's Falster 2 is a welcome addition to the everyday – and one of the most stylish.
The operating system itself, however, is the standout, with Google Assistant granting full access to the Play and Pay offsets, making for one comprehensive smartwatch. Just don't mention Alexa.