A smartwatch is the ultimate phone accessory. It can tell the time, of course, but it can also beam important notifications straight to your wrist, track your fitness stats and pay for your morning coffee.
Today's best smartwatch models can perform a ton of tricks, such as enabling you to search the internet with your voice, track your location with GPS or even monitor your heart rate to protect your overall health – with our without pairing to one of the best smartphones on the market.
1. Samsung Galaxy Watch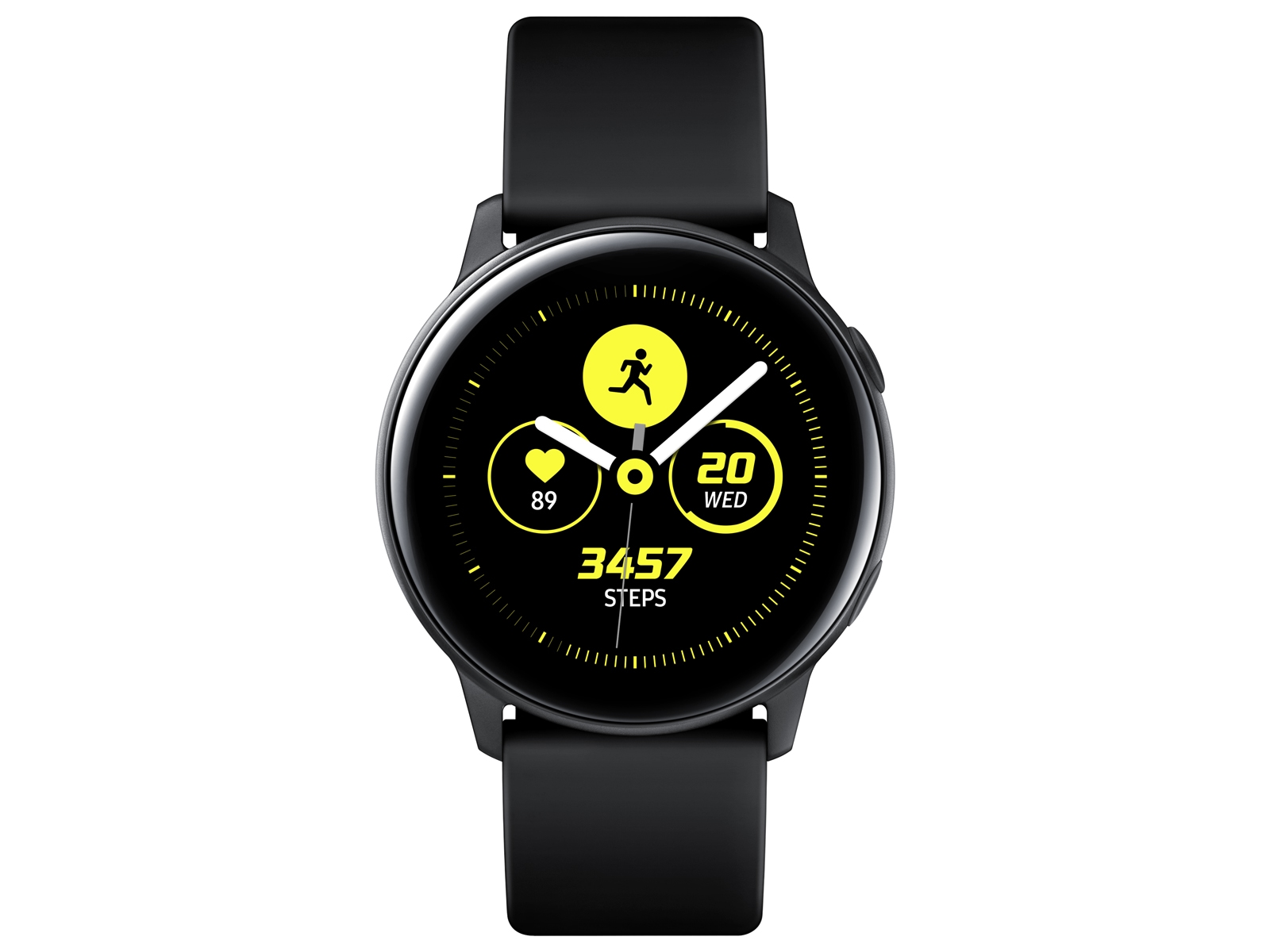 Our best smartwatch you can buy right now is from Samsung, and instead of opting for the expected Gear S4 name it's called the Galaxy Watch. Following on from the Gear S3 series and the Gear Sport in 2017, the latest Samsung Watch is much improved.
We've tested out the larger 46mm version of the watch and it comes with a phenomenal four day battery life even when you're using it extensively. That's impressive considering a lot of other watches on this list last a day or so from a single charge.
The rotating bezel remains a highlight of navigating around the Tizen OS on the watch, and the interface is one of the easiest to pick up that we've seen on a smartwatch.
Apps available on the watch are more limited than Wear OS or watchOS – two rival smartwatch operating systems – but it still offers the core basics and Samsung had provided a watch that's good at fitness as well as sporting a great design and lots more functionality too.
2. Apple Watch 4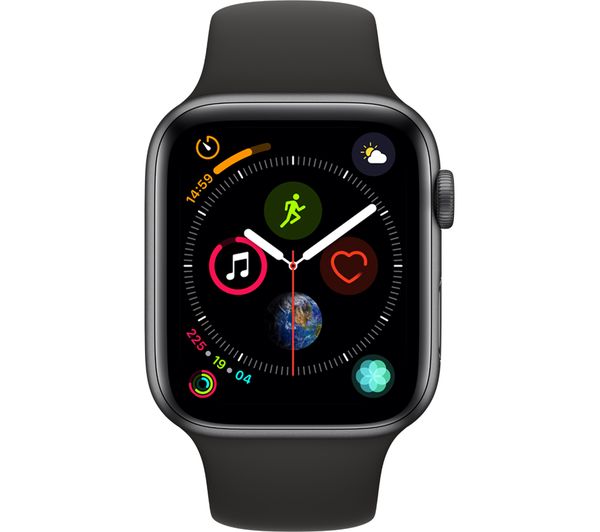 Coming in a close second, the Apple Watch Series 4 is our second favorite smartwatch you can buy right now. This is the first time Apple has updated the design of its smartwatch line, and it looks all the better for it.
You get a much bigger screen with the choice of 40mm or 44mm watch sizes, there's a wider display (which is still bright and clear) as well as all the rest of the tech we've come to expect from the Apple Watch.
The speaker on this watch is louder than before, the design is still lightweight (yet it feels premium) and you can use all your existing Apple Watch straps with this latest generation too.
The most exciting tech is the fact there's an ECG feature within the heart rate tracker. It can test your heart to see if you're at a high risk of atrial fibrillation, which will allow you to seek help earlier if your health is in danger.
This tech isn't present at launch, and right now we only know it'll be available in the US. I's not an upgrade relevant to everyone, but for some people this could be some life changing tech.
There are still tons of fitness features and the latest watchOS 5 apps onboard so you'll likely love this smartwatch. The Apple Watch 4 is our favorite watch you can use with an iPhone (this won't work with Android devices), but it's just been pipped to the title of best overall smartwatch.
3. Fossil Sport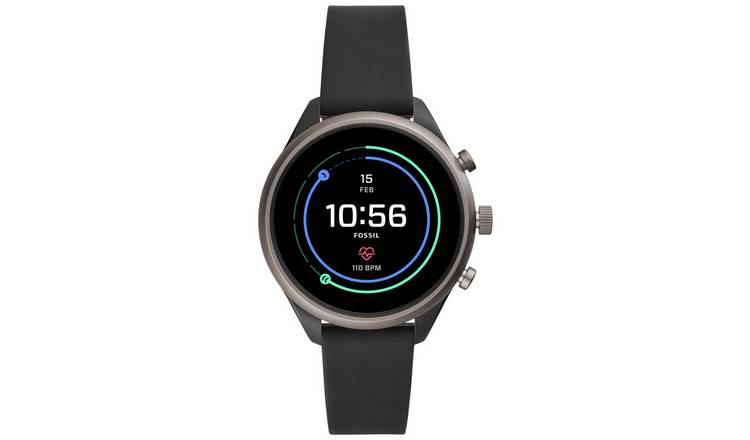 Fossil has developed a lot of expertise in the wearable tech space over the last few years, and this has all culminated in the best smartwatch the company has made so far.
The Fossil Sport is a top-end watch with a lower price tag than the two devices above in this list. It features GPS, a lightweight – yet premium – design and at least two days of battery life from a single charge.
Fossil has packed a Snapdragon Wear 3100 chipset inside, which is the latest update from Qualcomm that offers a smoother experience than you'll get on a lot of older Wear OS watches.
It doesn't sport any truly unique features, but the overall package of the Fossil Sport may be the best watch for you. That'll especially be the case if you're looking for a fitness watch that comes with Wear OS software and won't look odd on your wrist when you're going about your day.